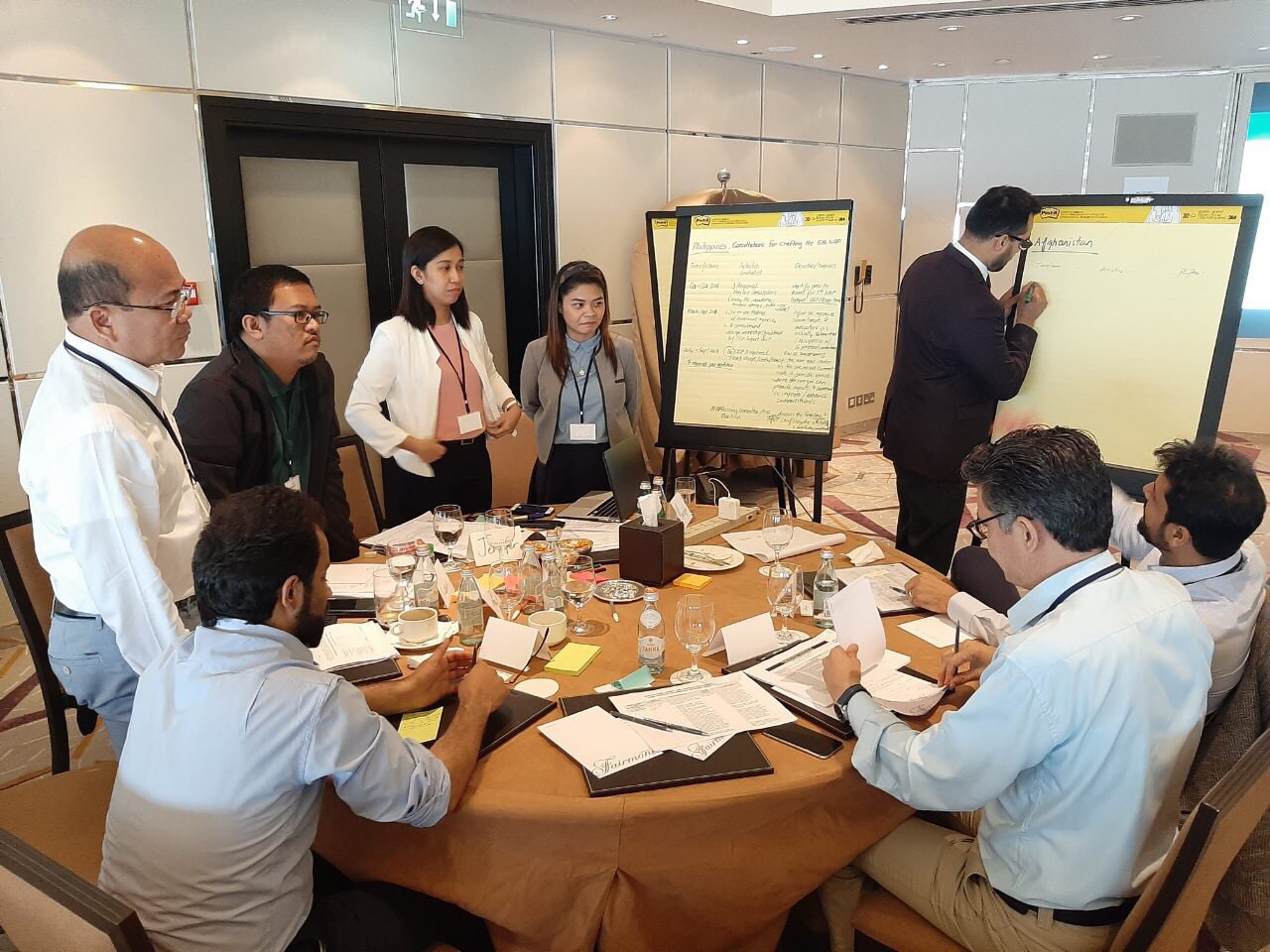 Members of the PH-OGP Delegation shares the co-creation experiences in the Philippines to the Afghanistan Delegation.
The Philippines is among the six countries who attended the Open Government Partnership (OGP) MDTF Peer Learning Workshop at Fairmont Hotel Dubai, United Arab Emirates on September 22-27, 2019. The PH-OGP delegation is represented by DBM's Assistant Secretary Rolando U. Toledo, Mr. Robin T. Gumasing and Non-Government representatives Ms. Jennifer De Belen and Ms. Mhafe Del Mundo from Caucus of Development NGO Networks (CODE-NGO).
The objective of the workshop is to provide just-in-time technical and peer assistance to country actors in the development and implementation planning of their OGP Action Plans. It also provides an opportunity to all MDTF awardees to converge, share experiences and learn from other participating countries on how they go about each co-creation stage including expert advices from the OGP International Support Unit.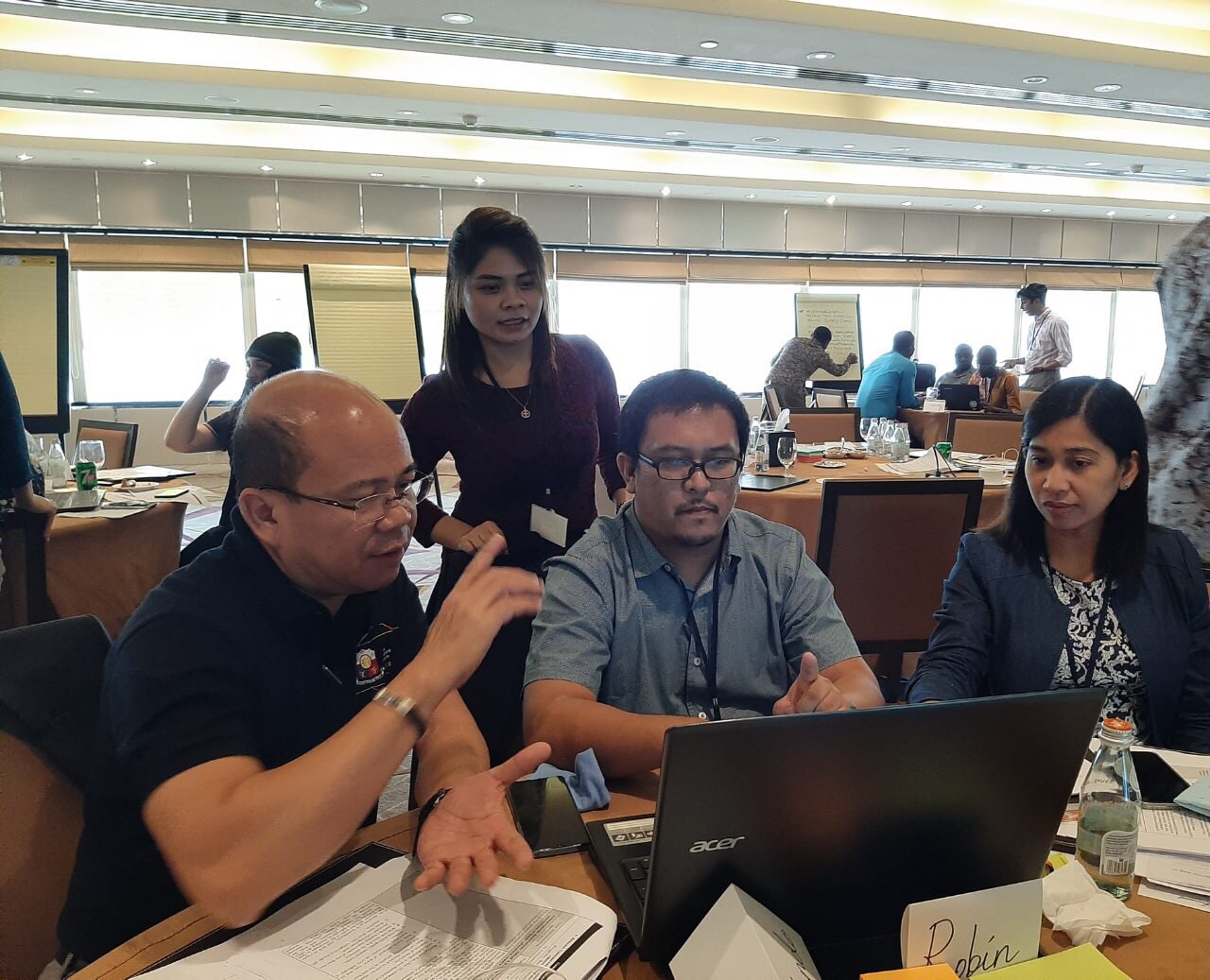 From L-R: DBM Assistant Secretary Rolando U. Toledo, Ms. Mhafe Del Mundo (standing), Mr. Robin Gumasing, and Ms. Jen De Belen participates in the OGP MDTF workshop.
The 6-day workshop was facilitated by World Bank Team headed by Najma Siddiqi from Pakistan assisted by Claire Davanne from France and Aichida Ul-Aflaha from Indonesia together with OGP Country Support Units of each participating country.
For 2019, the six countries and organizations awarded with the trust fund are Integrated Watch (Afghanistan), Open Burkina (Burkina Faso), Fundacion Corona (Colombia), ACCESSA (Costa Rica), Accountability Lab (Liberia) and Caucus of Development NGO Networks (Philippines). The awardees were selected through a competitive process that was open to all eligible countries having developing action plans and an active multi-stakeholder forum in place.